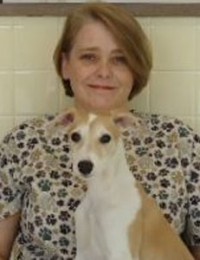 Born in Crosbyton. Spent most of her childhood in Spur. Graduated from Spur High School in 1987. Was competative in sports in high school particularly basketball. She also had horses.
Stacey worked at SVH as receptionist/vet assistant from 1995 to 2001. She moved to Ballinger but could not stay away for more than 10 years. She came back to work in July of 2010. We are glad to have her back. She is the softheart who bottle feeds all the babies and takes in all the strays.
Stacey has a daughter Brandy, and she also has an assortment of dogs and cats.